What is the Outbound SMS node?
The outbound SMS node sends a single, outbound SMS to a recipient with both sent and failed outcome paths. This is the first message in your chain of communication with your customers.
Double click on the outbound SMS node, or hover over the outbound SMS node on the canvas and click on the settings icon to open the settings panel.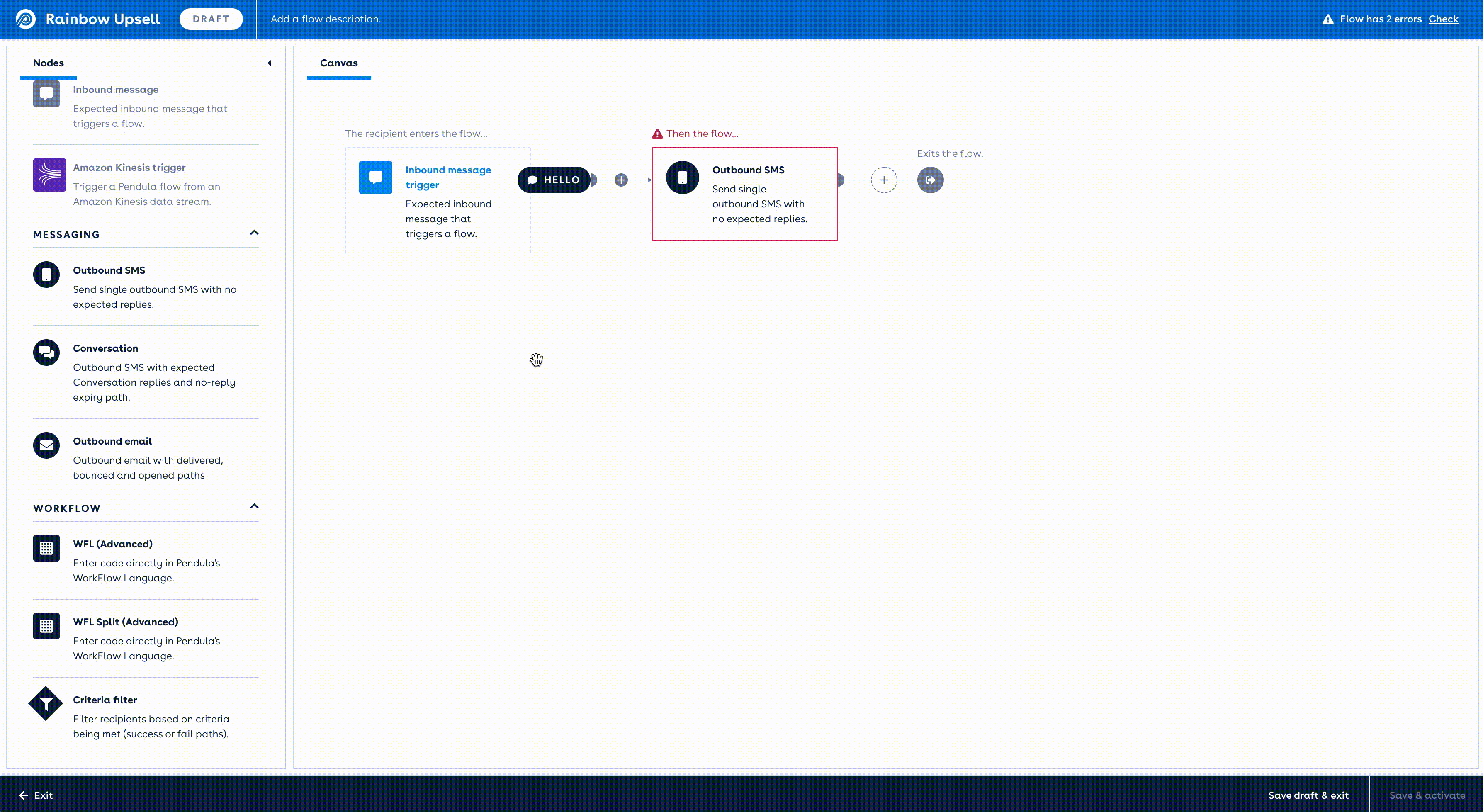 Outbound SMS
---
Here you can edit the recipient field and the message body. Refer to the merge fields section to see how to reference a merge field.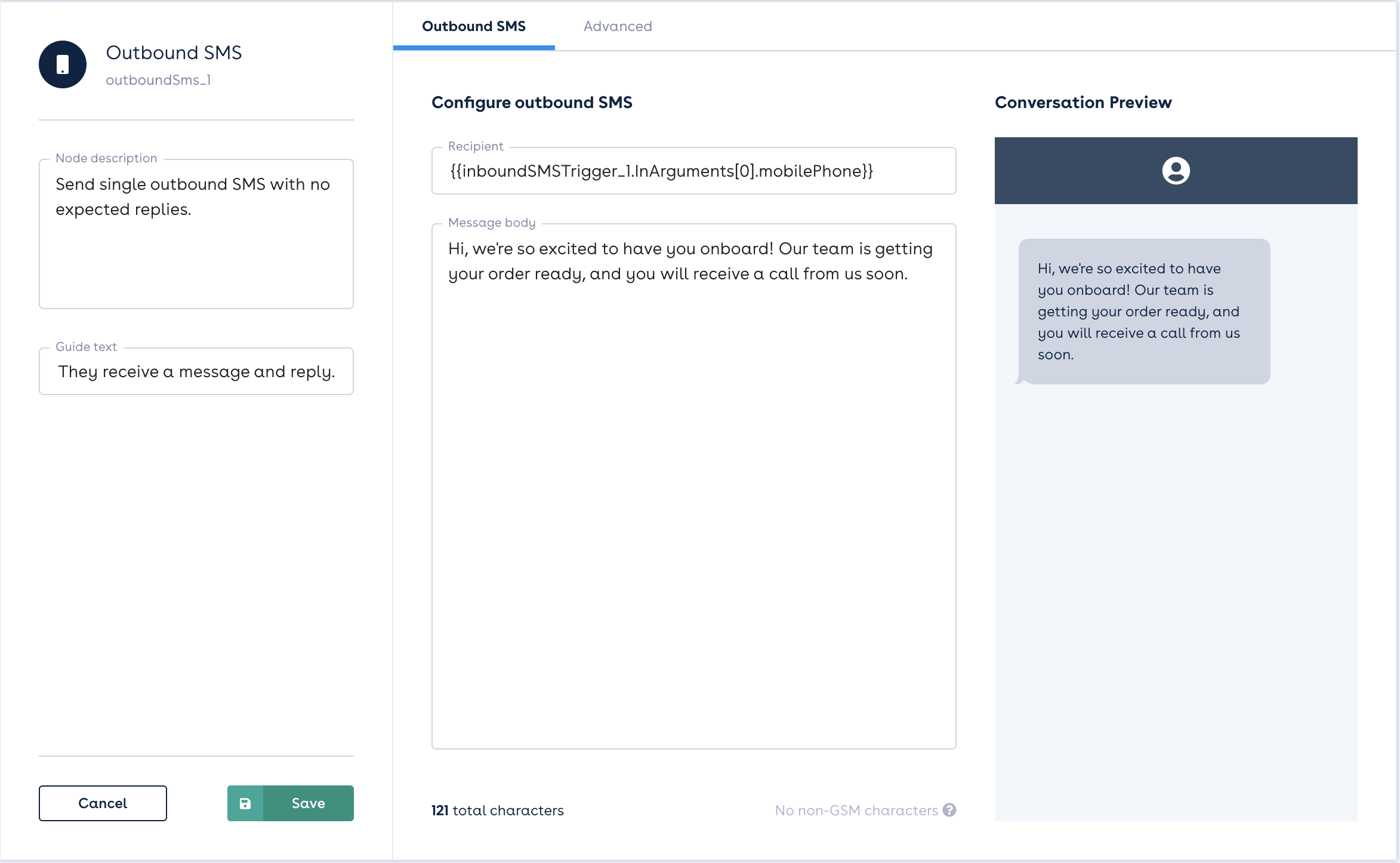 Total characters: this helps to determine the number of characters in your message (please note, with merge field values the final character count will vary).
non-GSM characters: non-GSM characters (e.g. emojis) increase the size of your SMS. Learn more about non-GSM characters and SMS size here.
Toggle the non-GSM character highlighter to check that any non-GSM characters appearing in your message are intentional.
If you copy and pasted your copy from another program, such as Microsoft Word or Google Docs, you may find some non-GSM characters have appeared by using the non-GSM character highlighter.
You can also view a preview of the message as it will appear to recipients in the conversation preview.